About us
Take your first steps to lasting change and a happier healthier life.
About Dandelion Therapy Services
Licensed Therapists
*CORONAVIRUS UPDATE
To Support Our Health Services and reduce Coronavirus exposure
Dandelion Therapy Services is Providing Therapy Online
So you can get the help you need, as safely as possible
Dandelion Therapy Services was set up with the intention of supporting people when they need it most. Through face-to-face, walk & Talk sessions and/or remote sessions via phone, Zoom or FaceTime you will be accompanied and encouraged on your own personal journey.
Our counselling services include short and longer-term private therapy and couples counselling to help with a range of personal issues. Our online counselling sessions allows us to be able to help accommodate you wherever you live and makes us accessible to those who may have additional needs, accessibility issues or even time restrictions.
All our counsellors are qualified and are members of The British Association for Counselling and Psychotherapy (BACP), the United Kingdom Council for Psychotherapy (UKCP) the College of Sexual & Relationship Therapists (COSRT). or National Counselling Society and receive regular supervision that meet the requirements for ethical practice.
Our counselling services are conducted in a supportive, non-judgemental atmosphere and discussions in therapy are always confidential. Some of the most common reasons people seek counselling are depression, stress and anxiety, relationship problems and sexual issues. However, there is no limit the to the kinds of issues that can be discussed in therapy.
The first appointment whether you are coming to us for personal therapy or couples counselling, will last about an hour. We will discuss your goals and what you want to achieve from therapy and you will have an opportunity to ask any questions you may have about counselling and psychotherapy.
You may set up your first appointment by selecting a date and time convenient to you, through our online booking service. You will then receive confirmation and payment will be requested to secure your appointment. Normally we are able to arrange a first appointment within one week of your initial contact.
My Approach & Values 
I work within the BACP 'Ethical Framework for Counsellors', and also the BACP Guidelines for Online Counselling and Psychotherapy. Information relating to both of these documents can be found at:  www.bacp.co.uk   I work in private practice offering both face to face counselling and online counselling. I have worked with clients across all age ranges, from age 5, up to and beyond retirement. I have the fullest commitment to offering a service that is welcoming to all backgrounds in a supportive and non-discriminatory manner.
Training & Qualifications
Member of British Association for Counselling and            Psychotherapy (BACP).
I have L4 Professional Diploma in Counselling &           Psychotherapy Practice
CBT (Cognitive Behavioural Therapy) practitioner              Certificate
ASIST Applied Suicide Intervention Skills Training
Adult Mental Health First Aid (wales)
Place2Be Placement Induction & Safeguarding training
Online Training working with children with SEND
Professional Counselling Grief & Bereavement Diploma
Couples and Family Therapy Diploma
Relationship and Family Counselling
Domestic Abuse & Violence Awareness Training
Working safely and professionally with Erotic transference         and counter transference (BACP)
L5 Leadership & Management
Fully Insured & enhanced DBS checked
We work with Individuals, Couples, Families, & Groups Individual Therapy
Counselling allows and encourages you to talk about your problems, worries and concerns and can help you to deal with and overcome issues that are causing pain or making you unhappy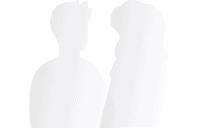 Couples Therapy
Couples counselling can help partners in a relationship to recognise and better manage or reconcile troublesome differences, conflict or repeating patterns of distress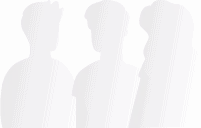 Family Therapy
Family counselling can help families to identify the real source of their stress and problems and can be very effective in exploring relationships in step or blended families Child Therapy
Helps children and adolescents make sense of their thoughts and feelings and help them work through issues which are having a detrimental effect on their mental health and emotional well-being.
Frequently Asked Questions
Our aim is to offer you an initial appointment, within 1-2 weeks, this appointment will be an assessment to establish your needs., waiting times will vary according to pressure on our resources, your own availability and the service you need. If you need help urgently, please contact your GP, contact The Samaritans via phone on 116 123 or visit their.....
Read More »
The content of the session both verbal and written remains absolutely confidential.  For your assurances, no information is shared with any third party, unless this has been discussed with you and agreed upon beforehand.
We will send you a link to click on prior to your session beginning. You can do this via any smart device that has a camera. You will need a space that is quiet and private that is safe, in which you can openly talk freely and express yourself in absolute confidence.
Counselling can help with a wide range of concerns including ·       Abuse ·       Addiction ·       Anger ·       Anxiety and stress Bereavement and loss ·       Carer responsibilities ·       Depression ·       Divorce ·       Eating disorders ·       Health issues Major life changes OCD (obsessive compulsive disorder) Phobias and fears Redundancy and work issues Relationship difficulties Sexuality Trauma Violence Worry
We as counsellors are not there to give you advice, tell you what to do or judge you in any way.  The aim of counselling is to help you come to your own decision(s), only you know how you feel in any given situation. The counsellor might sum up what they understand you have been saying so that they can.....
Read More »
We are integrative counsellors, therefore, we will blend different models of therapy ie. Person-centred, Cognitive Behaviour Therapy to best fit your needs. Integrative counselling, as the name suggests, is a combined approach to psychotherapy that brings together different elements of specific therapies.  Essentially, we are not only concerned with what works, but why it works - tailoring therapy to our.....
Read More »
You are able to contact us regarding a change to your appointment with the details provided, however, counselling work will only be available during your appointed time.
Missed appointments will still need to be paid for unless the required notice has been given.
When your appointment is confirmed you will be able to amend this online up to 24hours before, in order to cancel 24hrs notice is required
Everyone's situation is unique so this will depend entirely on your needs.  Some people require in-depth counselling over a long period, sometimes years, whilst others prefer to address a specific problem over a set period of time. We work in an open-ended manner which means you can have as many sessions as you require. We will suggest a number of.....
Read More »
Fees are £40 per 50-60 min session for individuals and £55 per 60 minute or £70 for 90min sessions for couples.
We aim to make counselling accessible to those on low incomes in receipt of certain benefits and students so have a limited amount of concessionary spaces available on request.
The counselling is weekly, this gives you a better chance of making progress than if you were to attend less frequently. It is important to attend regularly, especially in the early days, clients tend to get more out of the counselling than those whose attendance irregular. The exception to this is long term clients who may gradually attend fortnightly sessions.....
Read More »
Contact us
Ask a question or book an appointment below.
For emergencies call Samaritans on 116 123 or visit your nearest hospital
support@dandeliontherapyservices.co.uk